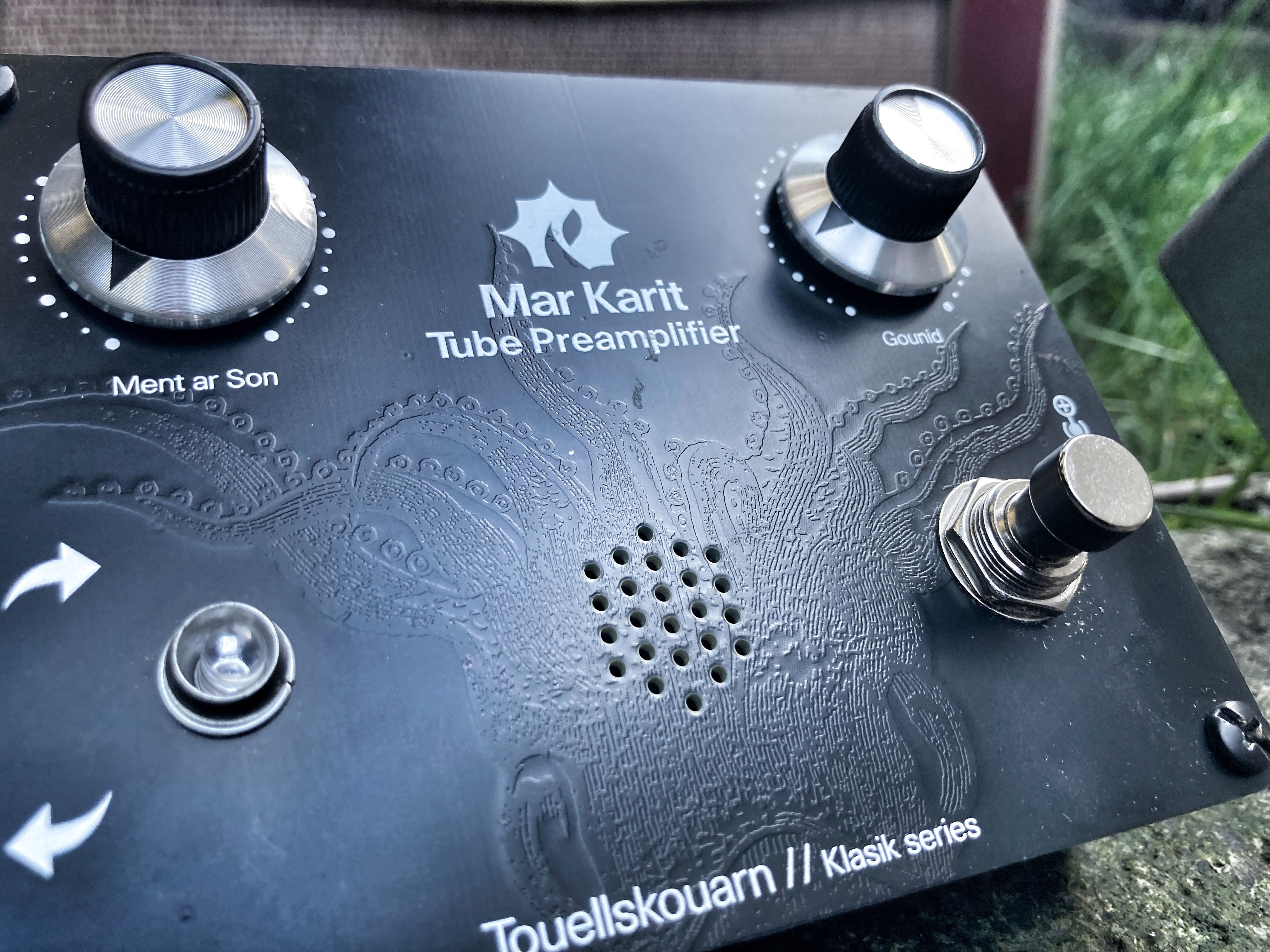 Mar Karit
Tube Preamp
Mar Karit is a tube pedal preamplifier. It contains 2 tubes, one NOS EF86 for the preamp section and one 6J1P (6ak5) for the buffer output. It an all tube Preamp. It runs on a 9V power supply (center positive) - and operate internally at 35volts. It produces a warm, rich, and full-bodied sound, and can capture both the softest and loudest sounds with great accuracy and clarity. Pushed a little too far it can produce pleasing harmonic distortions and warm saturations. The two volume knobs control the level of each stage.
All tube preamp
EF86 and 6J1P
High end components (Nichicon, Panasonic caps, Alpha pots and Switch, Rean Jacks...)
Made in France
True Bypass
9V DC / input power supply positive tip
Stupid Breton name
Technical
Aluminium, pcb face plate

9V/DC. 400mA, Positive tip !!
---
User Manual
---